Welcome to the new PFRW Website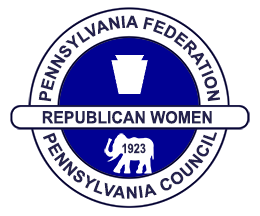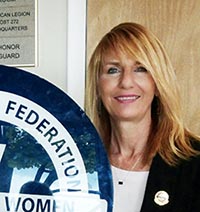 Welcome to the world of the Pennsylvania Federation of Republican Women! We are a vital organization of, and for, women who are committed to making a better Pennsylvania, and a better America, based on the principles of the Republican Party and the Constitution.
PFRW has a long history and strong footprint in Pennsylvania. Founded in 1923 during the time of the suffragette movement, we are also an original charter member of the National Federation of Republican Women. We proudly carry on the work of many thousands of women over time who paved the way to making us who we are today. It is my honor and privilege to serve as President, but most of all, to join my fellow members in our mission.
PFRW members engage in every strata of the political spectrum from holding office and leadership roles to volunteering. We are a wonderful blend of ages from young women stepping into political engagement, women with established careers, women raising their families and women who are retired with years of experience and wisdom. Our councils across Pennsylvania have a great effect for the Republican Party, each in their own way. We also provide scholarships, training, internships, and serve in charitable interests in our communities. It is with much gratitude that I say that our members are caring, engaged women committed to making a difference.
The door of PFRW is open to you! It is when we join our voices together that we are heard! In the wonderful diversity that is Pennsylvania, we come together with purpose and success. As we saw in 2016, together we accomplish much!
September 14-17th, 2017 we are pleased to be hosting the National Federation of Republican Women's Convention in Philadelphia. It will be a busy, exciting year for all of PFRW and Pennsylvania! The future is what we make of it together! I invite you to make history with us as a member today.

Mary T. Barket
PFRW President
ORGANIZATION

The Federation is comprised of Local Councils from across the Commonwealth. We are governed by a Board of Directors consisting of our Executive Committee, Regional Directors and Standing and Special Committees. Our Board meets at least four times a year and the business of the organization culminates at our Biennial Meeting usually held in September or October.
2015-2016 PFRW Executive Board
Mary T. Barket, President, Northampton County
Josephine Ferro, First Vice President, Monroe County
Suzanne E. Connelly, Second Vice President, Bucks County
Bernadette S. Comfort, Third Vice President, Lehigh County
Toni Gilhooley, Fourth Vice President,
Jo Anna Cameron, Recording Secretary,
Marilyn Dowling, Corresponding Secretary,
Janet Ingalls VanDine, Treasurer, Lycoming County
Patricia J. Felix, Assistant Treasurer, Northampton County

CONTACT US
We would be happy to connect you to one of our Councils around the state for Membership Information.
When contacting us, in addition to your email address, please provide a telephone contact number and the county where you reside.
We would be pleased to hear from you! Please let us know what your needs and questions are, we will be more than happy to help.